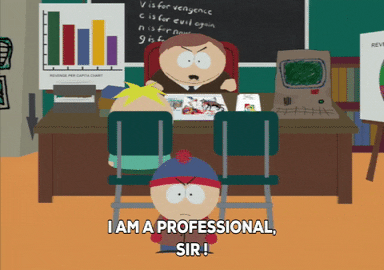 I have a feeling of foreboding that this may be a somewhat unpopular blog. I risk the wrath of the teaching community. The ones who brandish the "we are professionals" rallying cry. We are professionals so we know best. Just leave us to do our jobs. We do not need interference from the outside. Inspections are unneccessary and harmful. SLT are out of touch with the classroom and can't tell me what is best for my students. Required CPD is time consuming and a waste of my time. Why do I have to fill in this paperwork? Just trust me to do my job! And on it goes.
Now, in no way am I trying to imply that teaching is not a profession. Nor am I implying that teachers aren't professional. What I am saying is that I have worked with many over the years that are not. I am going to be bold an assume that this is case for everyone. New curriculums, new assessment approaches, access to resources etc are important facets of education that can help to improve chances and bring about more positive outcomes for young people but nothing, NOTHING, can compensate for incompetent teachers.
When the inegrity of the profession is so important and quality education for our young people as crucial as we profess it to be, then why is it so hard to sack incompetent teachers? Yes, I am going there. I think it needs to be easier to sack teachers.
This statement is based on the belief that it is difficult, if not near impossible to remove a teacher from their post. I am a staunch defender of Trade Unions and carry a photograph Keir Hardie around in my wallet. Well, not quite, but you get my point. Trade Unions and their members have fought long and hard to secure protection for workers and I would never seek to undermine or undervalue this. Workers rights are unquestionable, but I do question protecting ineptitude at the expense of student wellbeing and access to the levels of education they deserve.
This is a difficut blog to compose as I find myself second guessing word choice and hearing the voices in my head of those who take the stance of providing support and it being the fault of the system. I agree for some this is the case but I wholeheartedly stand by my opinion that there are a significant numbers of teachers in the profession who work the system for their own gain. Can I quantify significant number? No. I am making that statement based on the fact that in every school I have worked in there have been a few who fall into that category. And everyone in the staff knew it. The SLT knew it. The Authority knew it. Heck, even the parents and the students knew it. Some longstanding inept teachers having almost a cult status. That this is allowed quite simply boils my blood. These staff are the reason, ok probably part of the reason, why the paper trail is so important. We do need to defend, justify, and be held accountable. The problem is, these process burn out the true professionals whilst the very teachers these process are intended to weed out go unchecked. Let's be honest here. If you don't care about the students, have no conscience or a deluded sense of self, teaching can be the easiest job in the world.
The damage that these teachers do in the classroom is irreparable. Not to mention the damage in the staffroom and to the profession. Often these teachers are given the lower set classes; to minimise their impact. Oh ok, because we don't think these students are capable of achieving much anyway so let's throw them to the weakest teacher. The poor results can then blamed on the students rather than having to deal with the teacher. Now I can sympathise with Head Teachers on this because the process of trying to remove from school is complex and built in favour of the teacher. With so much else going on, disciplinary procedures take up so much time that it can be easier to ignore and ride out the storm. I do partly blame the Unions for this.
The onus is very much on the school to gather evidence. This involves logging everything. Putting together timelines, gathering emails, documenting conversations, being so, so careful with words and actions lest the school is accused of bullying. I can hear the other side already shouting at the computer screen – yes I know that bullying does take place and teachers need to be protected from this but we need to do more to get the balance right. The scales are far too much on the side of protecting that teacher that simply cannot or will not do their job. The hoop jumping is excessive and one slip up will send you right back to the beginning to start all over again. I almost forgot to mention the CPD – send them on some trainign courses, that'll fix it. We all know it won't but the school can log that it has tried to help. Tragic waste of funds.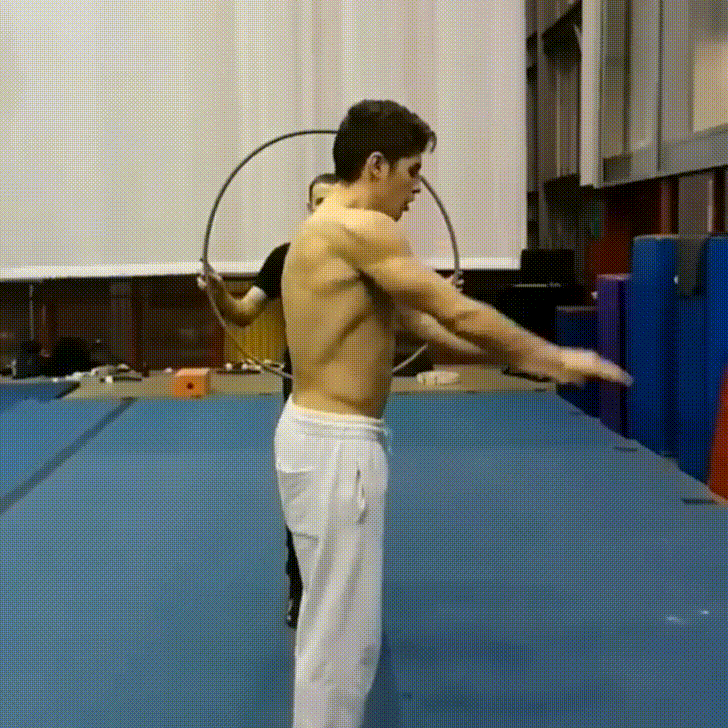 I worked in one school with a teacher who exemplifies exactly what I am speaking about. He was the blatant, in your face, incompetent teacher who liked to brag about what he could get away with. This teacher had taught for over 20 years. 20 YEARS!!!! He was well known for his misconduct across numerous authorities. His subject had the lowest uptake, lowest results, and the complaints from students and parents plentiful. The cherry on the cake? This guy was the Union Rep. And even the Union knew the concerns were painfully real. After an inordinate amount of time, resources, meetings, hearings and appeals he was moved from school to school within the same authority before finally being removed from the teaching register. He will still get to claim his pension though. What compensation do those students get?
Then there is constantly sick teacher. Now again, let me state quite explicitly that I am not talking about genuinely ill staff. Staff with serious health issues. This is not a teacher bashing post, I am about protecting and upholding the integrity of this profession. I am talking about the teacher who is more often that not absent. Every school I have been has at least one so I am sure I can't be alone in this. This teacher tends to know the policy on attendance and absence inside out. They know exaclty how many days the are entitled too in full pay. And how many days they need to be back in school for to qualify for that full pay stats again and then yup, off they go again. They are the untouchables. I will mention here that in a number of schools I worked at the teachers who fall into this category usually became 'ill' at the same time in the acdemic calendar year, after year, after year (reports, parents evenings, exam marking). And the main focus? What is the school doing to help and support this teacher? Besides from paying them of course.
Stress is often the go to excuse because a Teacher going to the doctor to complain of stress and get signed off is a pretty easy thing to do. And we are scared to question it. Unpopular statement number 2; at what point should it be said that perhaps teaching just isn't for you? If it stresses you so much to the point that it is severely impacting upon your mental health, then surely the best thing to do is to get out. This is what those with genuine cases will likely to do and is no doubt partly the reason behind the issues of staff retention. But this is not what the incompetent teacher will do. The one who is milking the system. Who would walk away from that? Being signed off on full pay? It's a dream come true.
If you do a quick Google search of how many teachers have been sacked, say in the past three years, in your country I guarantee the numbers will be low in relation to the numbers of teachers. Can I quantify that? No. I am not doing academic research here guys, I am bloggin my little heart on about an issue that irks me. Although I think this topic would be an excellent study for a thesis if there are any takers out there. Next, look at the reasons why these teachers have been sacked. Try and find one, just one, who was sacked because they couldn't teach.
In order to preserve the integrity of the profession and ensure that teachers can truly be treated as professionals, it has to be made easier to hold the incompetent accountable and remove them post.
Now, let the backlash begin…