Inspections. Audits. Witch Hunts. Blame Games. Scapegoating. The phrase you choose will likely depend on the experiences that you have had. Up until this point I have never worried about an inspection. Come in and see what I do. If I am not doing something that I know I should be and can do, then I should be held accountable. If I am not doing something that I didn't know I should be, well now I will. And if there is a better way to do what I am doing then I am all ears. I am all about accountability .
That was until I joined the school from the twighlight zone. More and more I am convinced about my fly on the wall documentary theory. There are likely thousands watching live streams on You Tube in disbelief that we are all still in that 'school' after a year and haven't walked out on mass. Anyway, I digress. Back to the focus on this weeks blog. I wince as a tap out the letters on the keyboard as I think I still have one or two knives in my back.
That's the thing about accountability. Not everybody is a fan.
Depending on the type of International school that you are in, this 'inspection' process will vary greatly. You may be inspected by a legimate body such as BSO, ISI or CIS. In this case, legitimate is not the correct word choice. Before it seems as though I am just a disgruntled employee with a chip on my shoulder, let me explain. So, my current place of employment is owned by a property development company. Obviously it goes without saying that there is a great deal of crossover of knowledge and skills between developing property and running a school. Loads. So much so that I am considering my next career move to be a sideways step into property development. Add into this, a partnership. The property company pays a SIGNIFICANT amount of money each year to a school in Australia to be it's partner. A partnership built on mutual respect, trust, loyalty and with a shared vision (I hope it is not too hard to see through my thinly veiled cloak of sarcasm?). In reality, they pay this SIGNIFICANT amount of money to use it's name and ride on the coat tails of some clever marketing around this school's pretense of prestige and reputation. Bunch of white kids with blone hair and blue in eyes in smart traditionl blazers, or playing the cello or thowing a Australian football around – a Marketing and Admission's Team wet dream.
The school has been open for a year and 4 months. When it first opened, the building was not ready and we were in sales office. Two lessons going on at one time in one room. The carpark was the play ground. The reception area where staff huddled around impractical tables sitting on even more impractical chairs. Little storage, no privacy, no resources and we had two weeks to get ready before the students started. We had nothing. Think complete blank canvas. Policies, procedures, processes, planning, curriculum, assessment, reporting…EVERYTHING had to be developed from nothing. Wait, I hear you cry, what about your partner school? You know, the school whose name you have and who the property company pays all that money too each year – what did they give you? What support did your partners provide? Did they send over some staff? Did they provide mentorship? Samples of work for moderation? Resources? Planning and curriculum documentation? Help? Advice? Guidance? Anything? Ah, my dear readers, they were far too busy spending the money they get building a new facility on their campus. They have their own marketing to do you know.
This sales block was ground zero. The place from which the toxicity spread. And spread. Into the completed building. Into the new staff room. Into friendships. (See prior blogs for all that drama.)
Word of the audit spread around the school and with it a buzz of excitement. And a glimmer of hope. We were one year and 4 months in and still waiting for textbooks. Still being asked to justify everything. Still jumping through hoops. Still getting mixed messages. Admitting students with no english. Not dealing with the toxic staff. So, so much. Maybe. Just maybe, the audit from our partners would lead to some real change. Some action points. A move towards the light at the end of the very long and dark tunnel. Our knights in shinning armour coming to the rescue.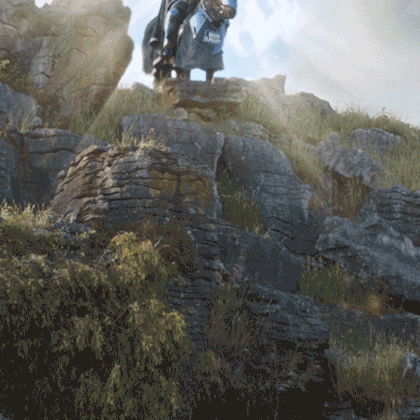 I had no such glimmer of hope. More a feeling of foreboding. Something didn't seem quite right. It didn't add up. Why, after all this time the sudden interest? The sudden concern? The attention being given to this partnership that had so shamefully been neglected from day one. But, everyone walked down the corridor and into the interview room as though on the yellow brick road to see the Wizard and get what they were missing. A heart, a brain, courage, a textbook.
All the issues came out like a volcano erupting. All that pent up frustration. All those with an axe to grind and a grudge to bear. And boy, did everybody go to town on that. What I saw was turkeys voting for christmas. Why? Well let's look at the players.
The 'partners' – I am get a sickening sum of money each year for a comapany to use my name. My cash cow. My sugar daddy from across the seas. Sure, I have to turn up for a poto op every now and then, but it is a small inconvenience. Am I going to go into that board meeting and criticise them? Am I going to exclaim; "You develop property, you know not of how to run a school. Unleash these chains and set the teachers free to do their jobs at once." No. No I am not. Quite frankly my dear, I don't give a dam. I just want my money.
The Property Developers – so these teachers be complaining that the partner school has not provided the support they promised. No sharing. No mentors. No resources. Not replying to emails and so on. What am I paying these guys for? At the review meeting we will totally call them out on it and look for a way to thrash out the finer details of the partnership and have some transparency over what everyone can expect. Who will be responsible for what. Timelines. A clear commitment. Yes, this should have been done seven years ago when the deal was in the making but let us not dwell on the past and find a way forward to a brighter future. Oh. But wait a sec. What if they get upset? What if they don't like being held accountable? What if they decide to end the partnership and walk away? We can't use their name or deliver the curriculum without them . I believe there is well kown idiom for this. Something about a barrel and being over it? No. It simply won't do. The partnership cannot be compromised. So, who can be blame for this shit show? Certainly not ourselves. Most definitely not our partner. Hmmmm, quite the predicament.
No predicament. The blame well and truly will fall on the staff. And that it did.
In bitching, moaning, back stabbing, ranting, venting and throwing each other under the bus the staff set themsleves up for the chopping block. The property developer and partner maintained a united front and we fell because we were divided amongst ourselves. In using the audit as a medium for our personal vandettas we all ended up under the bus.
The Principal had already resigned so obvioulsy became the main scapegoat. Where better to lay the blame than on his doorstep. Newly appointed Principal will make it all better and fix the mistakes and ineptitudes of the past administration. The teachers? Well contracts up for renewal soon. Let's have a clear out. Get in some fresh meat , not tainted or scarred or battle weary. But impressionable and easy to mould. Let's turn SLT and the teachers against one another too. We will tell the SLT of the scathing criticisms that the teachers had of them and the teachers the concerns that SLT raised about them. Oh divide and conquer, how thou art ye old faithful of war tactics that works so well.
Divided we were. And conquered we have been. Whilst those that outplayed us, ride off into the sunset in their teflon suits.